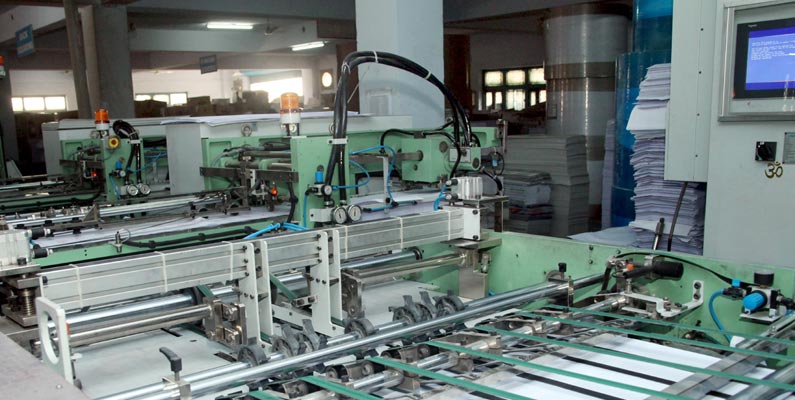 The Production Facility at APPPL spreads across 50,000 Sq. Ft. with a monthly capacity to convert 1000 Metric tonnes of Paper.
We have well defined areas allocated for manufacturing and finished goods storage.
The company lays stress on technology and has installed state of the art machinery to optimize production efficiency and deliver products that confirm to global standards lines.
At Apppl we feel that our people are the most important assets and hence we have incorporated training programmes across various levels to enhance professional and personal skills.
Quarterly, we have professionally training courses for the top and bottom management for seamless quality, efficiency in production, cost reduction as well as waste reduction.
Apppl is strategically situated in close proximity to the paper mills as well as to the Port (Dry port at Loni) giving it a distinct edge for fast turnarounds.